Jan 11, 2022
2021 was a year of growth and accomplishments for Spectrum Packaging Corporation.
AWARDS
In 2021, our customer's packaging shined bright! The SPC team is proud to produce award-winning work for our trusting customers.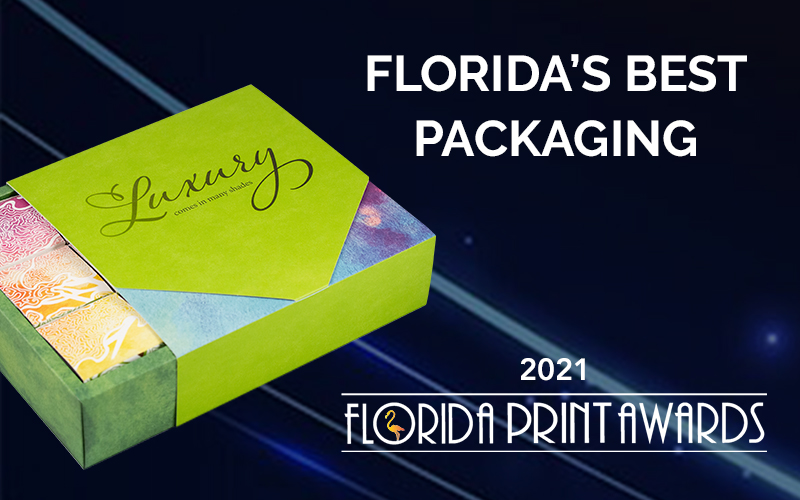 • Winner of the prestigious Florida's Best Packaging Award at the 2021 Florida Print Awards
• Plus Florida's Best Printer's Self Advertising, 6 Awards of Excellence, 5 Best of Category and 1 Judges Award

• Paperboard Packaging Council Gold Award for our Holiday Gift Box characters
• Proud Paperboard Packaging Council member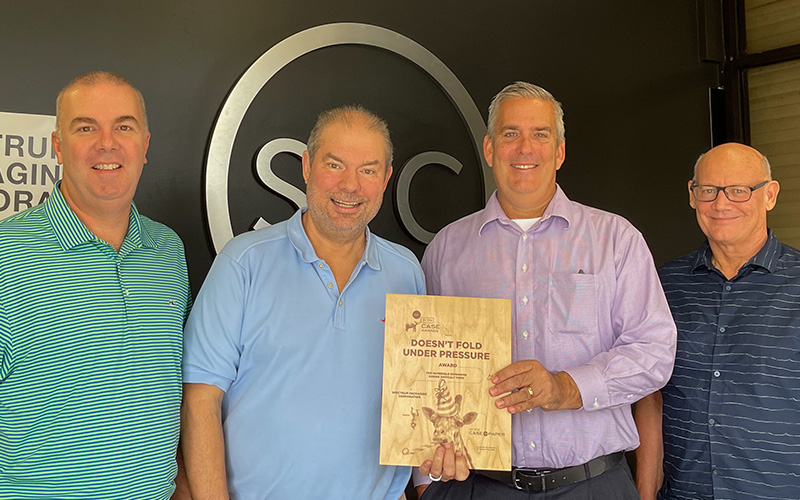 • Doesn't Fold Under Pressure Award by Case Paper
• This plaque recognizes our incredible expansion during difficult times and honors our company-wide commitment to excellence
CERTIFICATIONS
At SPC, our customers expect the highest standard of packaging manufacturing, which is why our team works hard to maintain and exceed industry standards by earning distinguished certifications.


• FSSC 22000 certification – guarantees strict quality assurance in our food packaging production


• Forest Stewardship Council (FSC) certification – ensures that all of our products are green




• G7 Master Facility Colorspace – recognizes exceptional color management




• Graphic Measure International (GMI) Certified Print Facility – honors the best packaging manufacturers




• Target, Walgreens and CVS Packaging Programs – partnerships to produce brand packaging
EQUIPMENT
SPC is always looking for better ways to serve our customers with new services and additional equipment.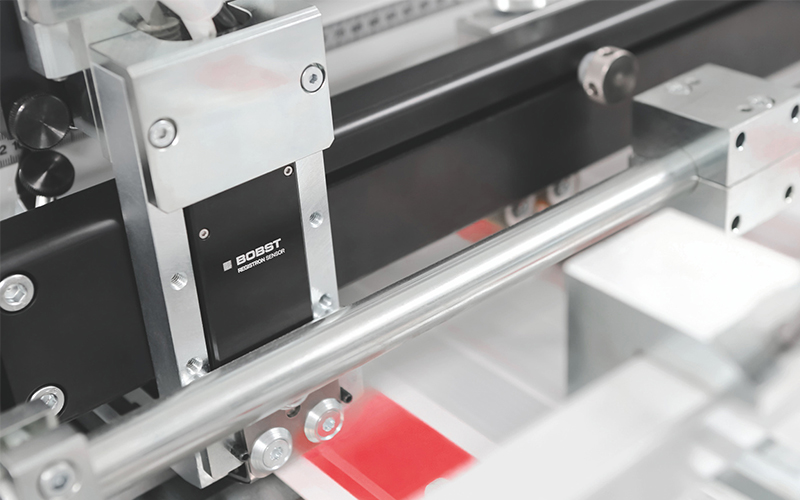 • At the beginning of 2021, we installed an additional BOBST VISIONCUT 106 LER die cutter to our fleet of finishing equipment. This state-of-the-art die cutter improves productivity, lowers costs and enhances overall product quality. Operating at a lightning-fast pace, the VISIONCUT can process up to 8,000 sheets per hour.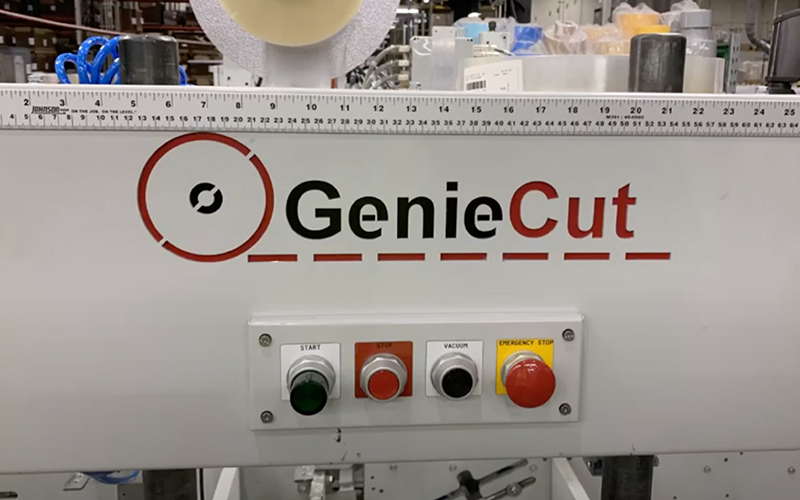 • We invested in a high-speed GenieCut window packaging machine that features in-line film capability. This production process produces less waste and downtime, while creating make-readies in just minutes!
• These upgrades to our in-house equipment allowed us to produce COVID packaging for home test kits and single-use face shields. We're proud to help in the fight against COVID.
PROJECT HIGHLIGHTS
The best way to show off SPC's full- range of capabilities is to create a sample kit for customers to see for themselves.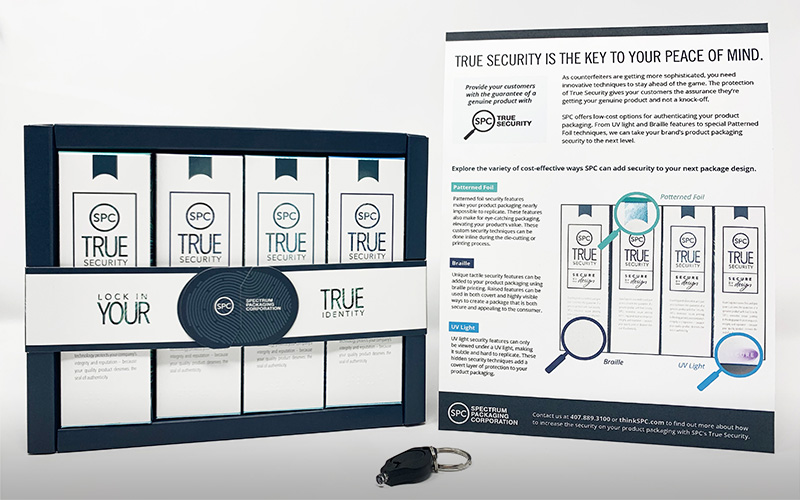 • The SPC True Security kit features innovative secure printing techniques to help guard your brand against counterfeits. Protect your authenticity by using UV light ink, raised braille, patterned foil or hidden features like cut-out notches.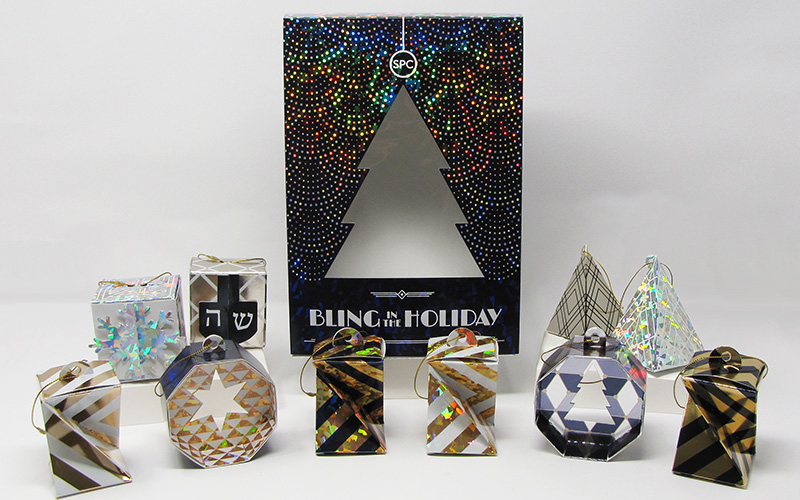 • Our annual SPC holiday boxes were filled with bling to decorate your tree. This box displays our custom engineered ornaments, printed with 4-color process plus white ink on two different metallic papers—Zero Gauge (non-holographic), the latest laminate from LLFlex, and Cracked Ice holographic from Case Paper.
GROWTH
2021 was another year of growth and expansion for SPC, despite the challenging times experienced by both our customers and the manufacturing industry.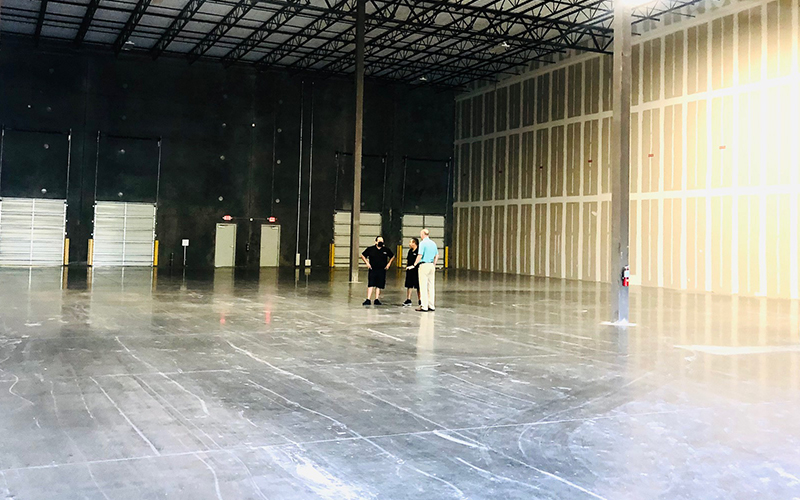 • We expanded our paper storage capacity by adding a brand-new warehouse.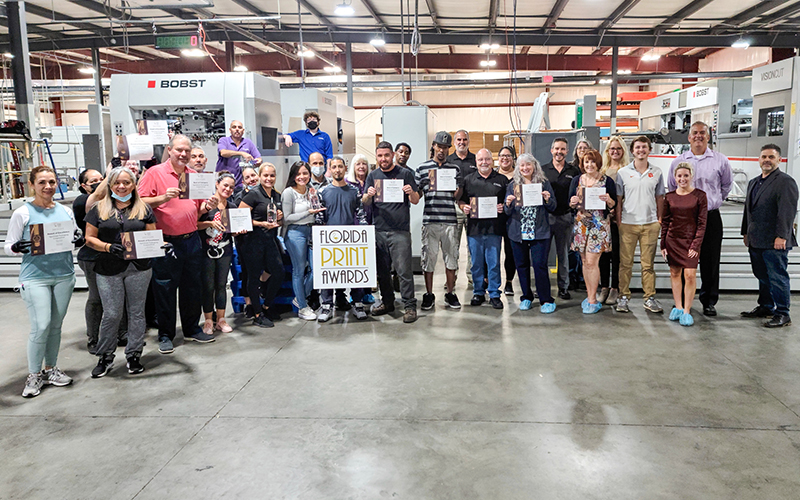 • Our SPC team grew by 15%. We were able to add in-house design, as well as additional team members, to every department.
SUSTAINABILITY
SPC is proud to be a green company that uses sustainable and recyclable materials. Partnering with an FSC-certified business like us is a better way to promote your brand as one that cares about the environment.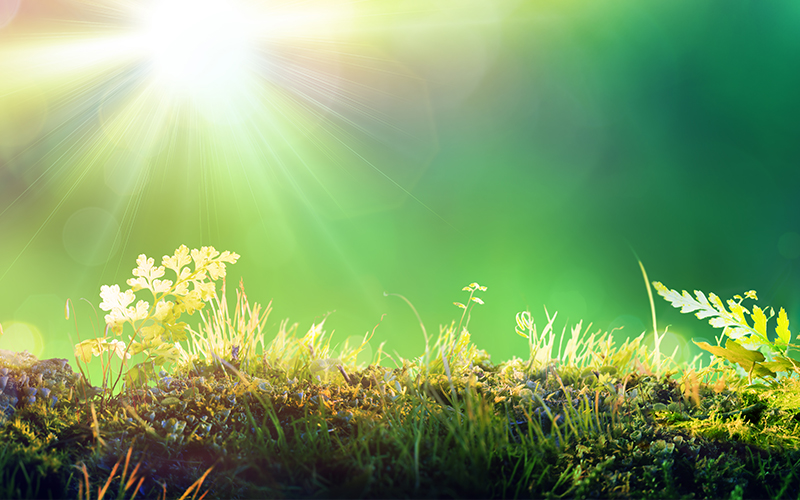 • We continue to practice green efforts amid a worldwide paper shortage crisis. We buy paper in bulk to keep environmentally-friendly options in stock.

• In 2021, our recycling program made a positive impact on the environment.

• SPC has maintained our reputable Forest Stewardship Council (FSC) certification to ensure that all of our products are green.