Nov 12, 2021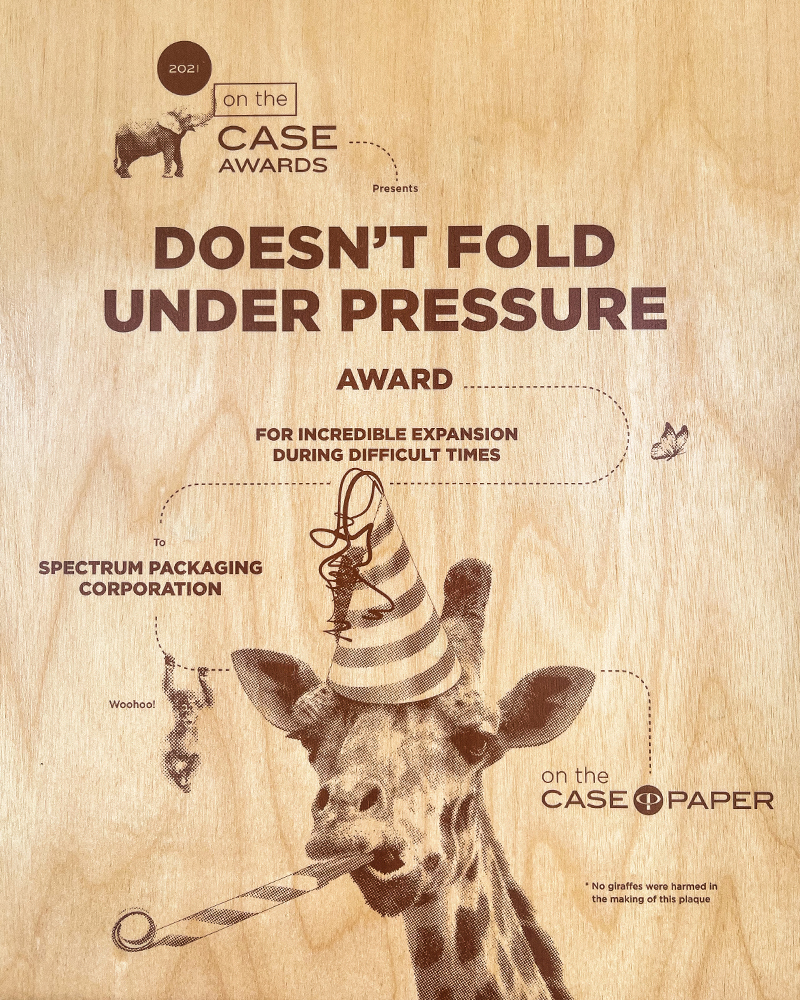 We're thrilled to announce another amazing award for SPC—Doesn't Fold Under Pressure Award by Case Paper from the second annual On the Case Awards. This plaque recognizes our incredible expansion during difficult times and honors our company-wide commitment to excellence.
This past year SPC has expanded our facility space and added over $2.5 million in new finishing equipment. Some of the additions include GenieCut window application system, Bobst VISIONCUT die cutter, and Bobst EXPERTFOLD folder-gluer machine. Our most recent expansion was the brand-new warehouse building to bring our total storage space to 60,000 sq. ft. for paper supply.
We continue to go above and beyond for our customers and are thankful for the support of our suppliers like Case Paper.