Jul 31, 2020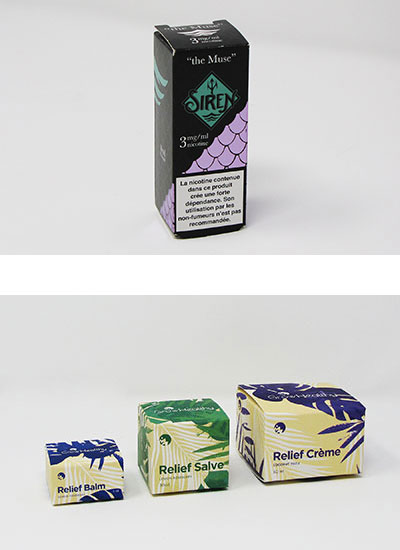 CBD products are part of an incredibly fast-growing industry in the medical, professional and recreational sectors. As more companies enter this emerging market, it's essential to differentiate your brand. Many consumers are unclear about the differences between hemp, THC and CBD. While THC has psychoactive compounds, hemp is a non-psychoactive species of cannabis Sativa plant. Industrial hemp is cultivated for commercial fiber use, but its flowers and leaves can also be extracted for use in CBD oil. The healing compounds found in its leaves provide many medical benefits—including treatment and management of anxiety, depression, pain, epilepsy and more.
Consumers who spend premium prices for premium CBD products expect smart, quality branding and packaging. From special embellishments like UV and foil stamping to embossing and MotionCoat, SPC can employ a variety of specialty print techniques and custom design options to make your packaging stand out. If you're seeking sustainable packaging, we also offer a full range of 'green' options, including corrugated bubble wrap, 100% recycled boxes, soy ink and recycled filler/packaging paper.
SPC will work closely with you to make a packaging design that works for your CBD product—from one-off prototypes to large runs and complex kitting. We bring years of award-winning experience to every project we do. Our engineering department will work closely with you to create the perfect CBD carton design with exceptional function and high-end appearance. We can even employ enhanced security printing techniques to verify authenticity.
Trust SPC for your CBD product packaging, and together we can create something truly unique for your brand.