Certifications
Meeting and exceeding industry standards.

Food Safety System Certification 22000 (FSSC 22000)
SPC complies with the strict quality assurance requirements of the FSSC 22000 standard, recognized by the Global Food Safety Initiative (GFSI). Our integrated processes work together to control and minimize food safety hazards. Learn more about FSSC 22000.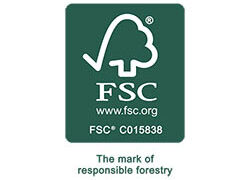 Forest Stewardship Council® (FSC®) Certification
SPC considers itself a green business, thanks in part to our FSC certification. This respected designation ensures all of our FSC certified products come from responsibly managed forests that provide environmental, social and economic benefits. Learn more about FSC certification.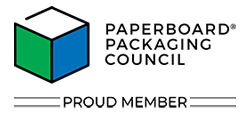 Paperboard Packaging Council (PPC)
SPC is a proud member of the Paperboard Packaging Council. The PPC is dedicated to North American converters of paperboard packaging and their suppliers. Membership is a great way to grow your business and build connections throughout the industry. Learn more about PPC.

G7 Master Facility Colorspace
SPC has passed the Idealliance G7 Master Facility Colorspace program with flying colors! This qualification is the world's leading print facility validation program and the highest recognition in color management. The training and testing process verifies exceptional color matching and color consistency, which improves overall efficiency in all aspects of the print production workflow. Learn more about G7.

Graphic Measures International (GMI) Certified Print Facility
SPC has received the elite Certified Print Facility distinction by Graphic Measures International. GMI certifies, monitors and measures the performance of packaging printers. Only the best can pass these high standards to earn this award!

Target Packaging Program
SPC is a certified supplier to produce Target-Owned Brand Packaging. GMI performed package-supplier evaluations and conducted ongoing package sample measurements to certify SPC is capable of producing packaging that meets Target's specifications. Learn more about Target Packaging.

Walgreens Packaging Program
SPC has achieved GMI print packaging supplier certification for Walgreens. The designation enables Walgreens' private label suppliers to use SPC for printed packaging of Walgreens private branded products. Learn more about Walgreens Packaging.

CVS Packaging Program
SPC has been recognized as a supplier for the CVS Packaging Quality Management Program. We continue to exceed the high quality standards and evaluations set by Graphic Measures International that enable us to produce packaging for CVS products.