Aug 26, 2021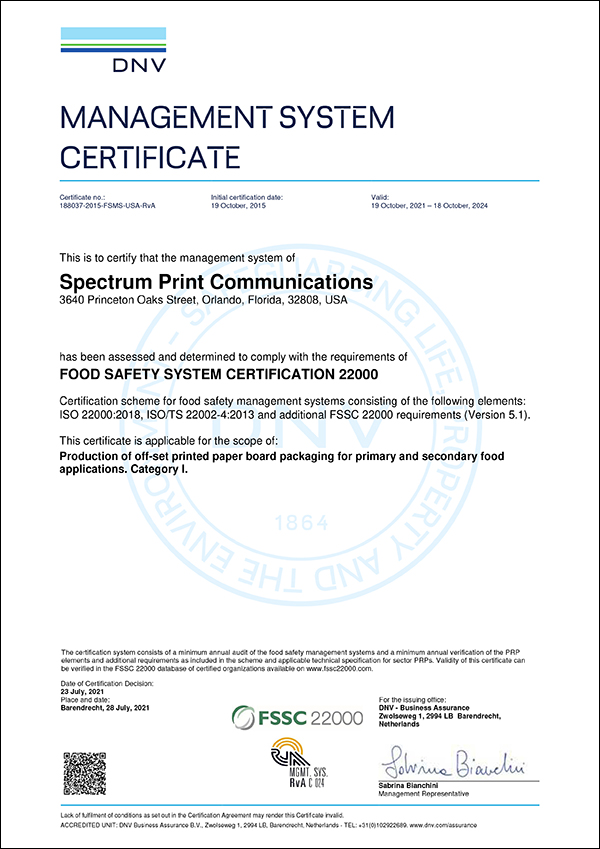 SPC complies with the strict quality assurance requirements of the Food Safety System Certification 22000 (FSSC 22000) standard, recognized by the Global Food Safety Initiative (GFSI). Our incredible team works hard to exceed these high standards of quality to produce our food-safe packaging.
The FSSC 22000 certification process includes an in-depth audit of food safety and quality management systems. This audit makes sure our facility meets the high expectations for cleanliness, safety and reliability. Follow-up audits are conducted annually and recertification is needed every three years.
Learn more about FSSC 22000.