Oct 26, 2021
With the global supply chain disruption, the packaging industry has been hit hard with paper shortages. SPC works diligently to stay ahead of the curve to provide supplies for upcoming projects. The latest solution is our expansion with a brand-new warehouse building! This addition brings our total storage space to 60,000 sq. ft. for paper supply.
Sappi's Quarterly Packaging Industry Overview shows SBS Mill Inventories are at an all-time low over the last five years! September 2021 inventory is down 23% vs. the previous year.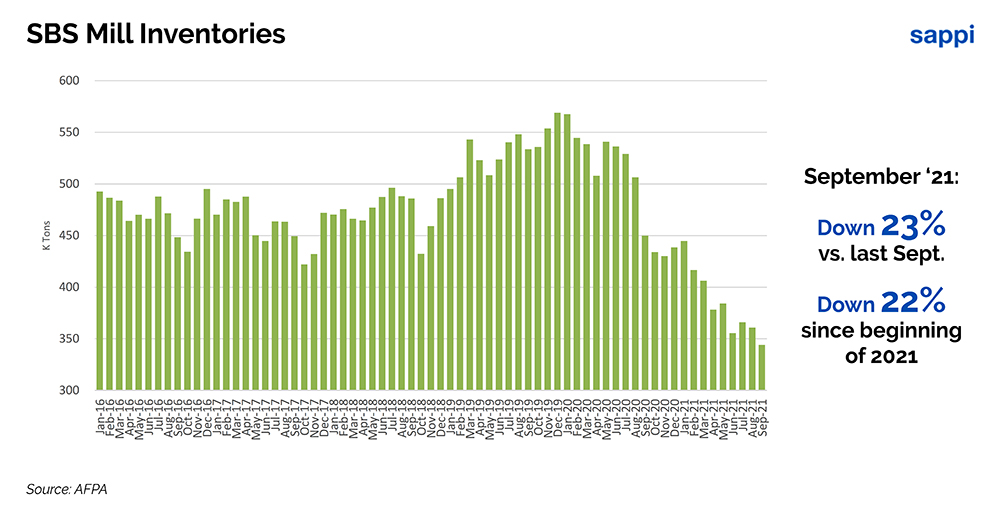 No one knows when the shortages will end, but this could extend well into 2022 and maybe longer. Trust SPC to manufacture your next folded carton package. Contact us today to talk to a packaging expert.