Nov 01, 2022
Spectrum Packaging Corporation recently took home an Excellence Award at the Paperboard Packaging Council's (PPC) 79th annual North American Paperboard Packaging Competition. The packaging designs recognized in PPC's competition represent some of the best folding cartons and rigid boxes manufactured over the past year.
Our SPC Bling in the Holiday gift was filled with bling to decorate your tree. The outer box features a die cut tree window with polypropylene window film to display our custom engineered ornaments. These ornaments were printed with 4-color process plus white ink on two different metallic papers—Zero Gauge (non-holographic), the latest laminate from LLFlex, and Cracked Ice holographic from Case Paper.
"On behalf of the Paperboard Packaging Council, I congratulate all of this year's deserving winners," said Ben Markens, President of PPC. "To be recognized in our competition is a feat, demonstrating mastery in design, manufacturing, distribution, shelf presence, and much more. It is a true stamp of excellence."
SPC continues to grow and expand through these challenging times experienced in the manufacturing industry. As part of our 5-year expansion plan, SPC has recently invested in a 24,000 sq. ft. warehouse with 34-foot high ceilings. This additional warehouse space allows us to grow with our incredible customers and anticipate paper needs for future projects.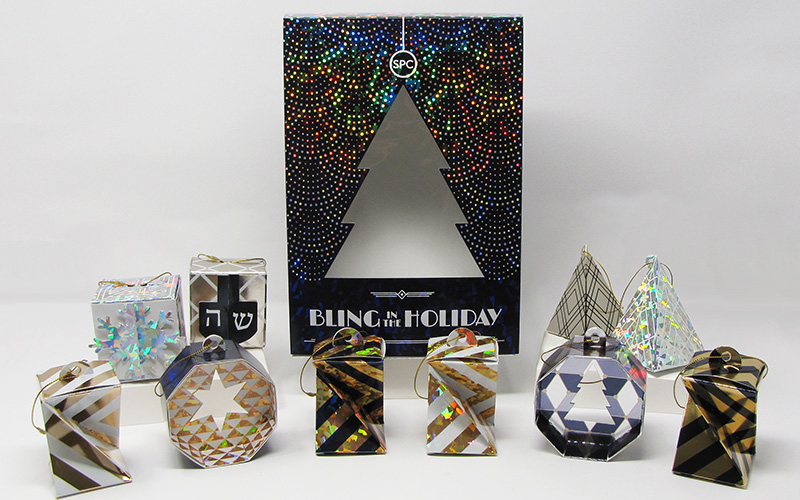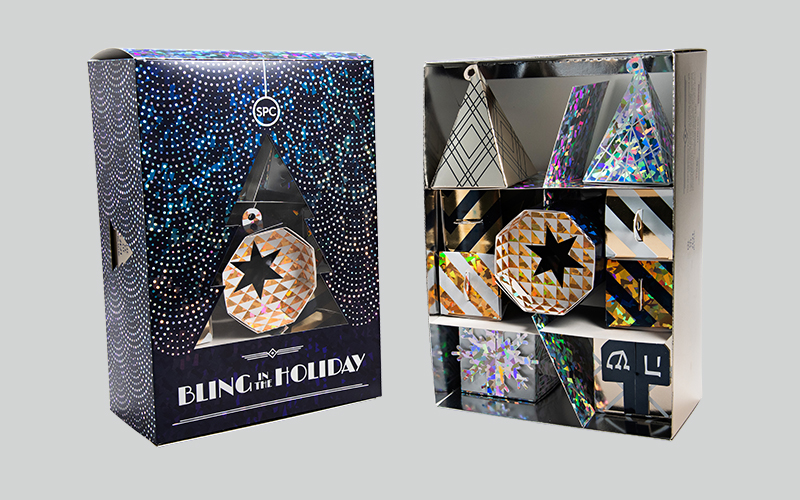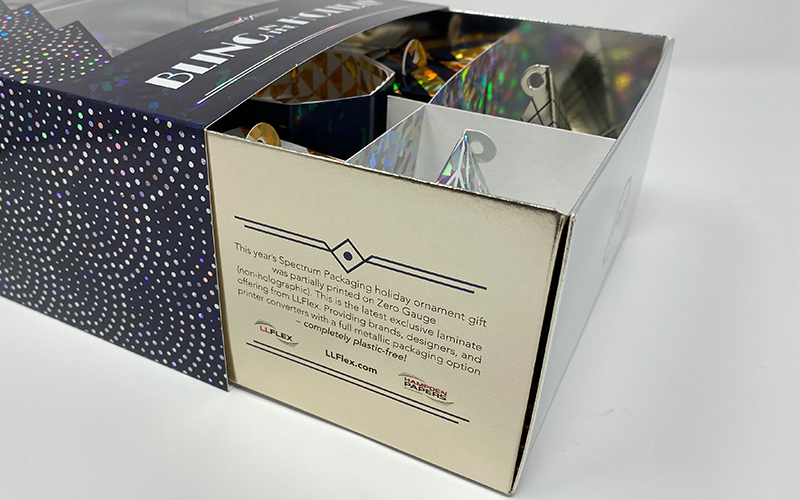 To learn more about PPC and the North American Paperboard Packaging Competition, visit paperbox.org.