Apr 21, 2022
As a green business, SPC is proud to promote ways for you to be more environmentally friendly. Our SPC Earth Day Challenge presents small ways to make a big difference in this world.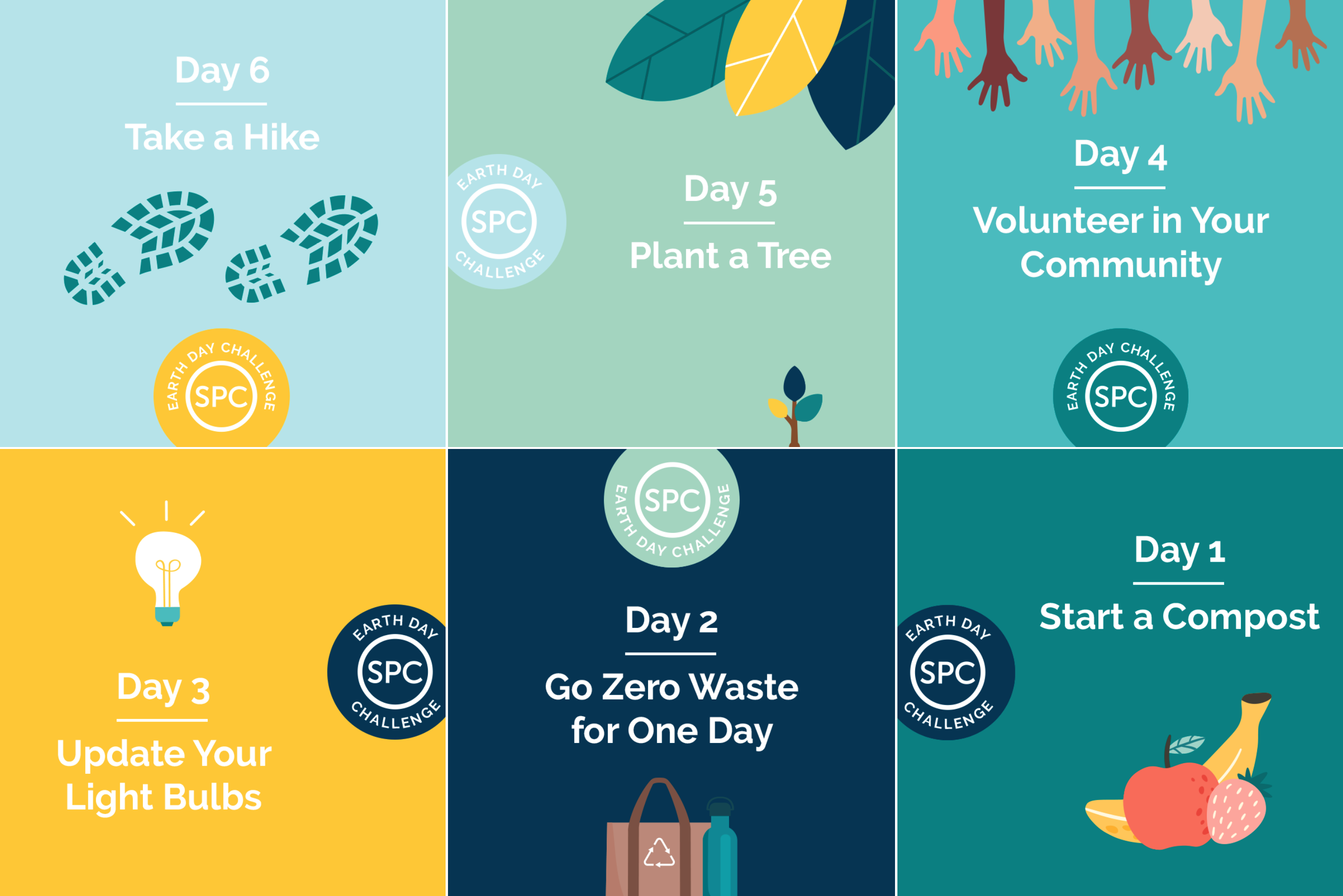 Day 1: Start a compost
Composting is a simple solution to keep your home food waste out of landfills. Food scraps and yard waste together currently make up more than 30% of what we throw away. By composting you can reduce methane emissions from landfills and lower your carbon footprint. Learn how to compost in your home.
Day 2: Go zero waste for one day
The idea of zero waste means eliminating any trash, including plastic packaging and food waste. It goes beyond recycling and composting to encompass the entire lifecycle of a product. Choose products with sustainable paperboard packaging. Reduce, reuse and recycle materials to make a positive impact on the environment. Learn about how our Orlando community is striving to become zero waste.
Day 3: Update your light bulbs to energy-efficient bulbs
One way to reduce your energy consumption is to replace your lights with energy-efficient bulbs. LEDs use up to 90% less energy and last up to 25 times longer than traditional incandescent bulbs. Not only are they better for the environment, but they are also a fast way to cut your energy bills. Spectrum transitioned to 100% LED lighting to help reduce our overall energy consumption and get closer to our company's sustainability goals. Learn more about energy-efficient lighting.
Day 4: Volunteer to pick up trash in your community
A tangible way to take care of the Earth is to join a community cleanup event. Many local organizations are hosting park and lake cleanups. Other events include educational activities and entertainment. Include the whole family to instill good environmental practices in the next generation.
Find a cleanup near you.
Central Florida Earth Day Festival.
Day 5: Plant a tree
The best time to plant a tree was 20 years ago. The second best time is today. Forests are a vital part of our world. They take CO2 out of the atmosphere to tackle the climate crisis and provide habitat for animals. Trees provide food, energy and income to communities. Plant a tree today in your area or consider donating to the National Forest Foundation campaign to plant 50 million trees.
Day 6: Take a hike
Go outside and explore today! Whether you have a local park to visit or a new trail to hike, pause and take a minute to show gratitude to nature. Appreciate our Earth and all the beauty it has to offer. Find a National Park near you.
Contact SPC to learn more about sustainable paperboard packaging.