Sustainability Success Story
At SPC we are always working with our customers to find "green" solutions.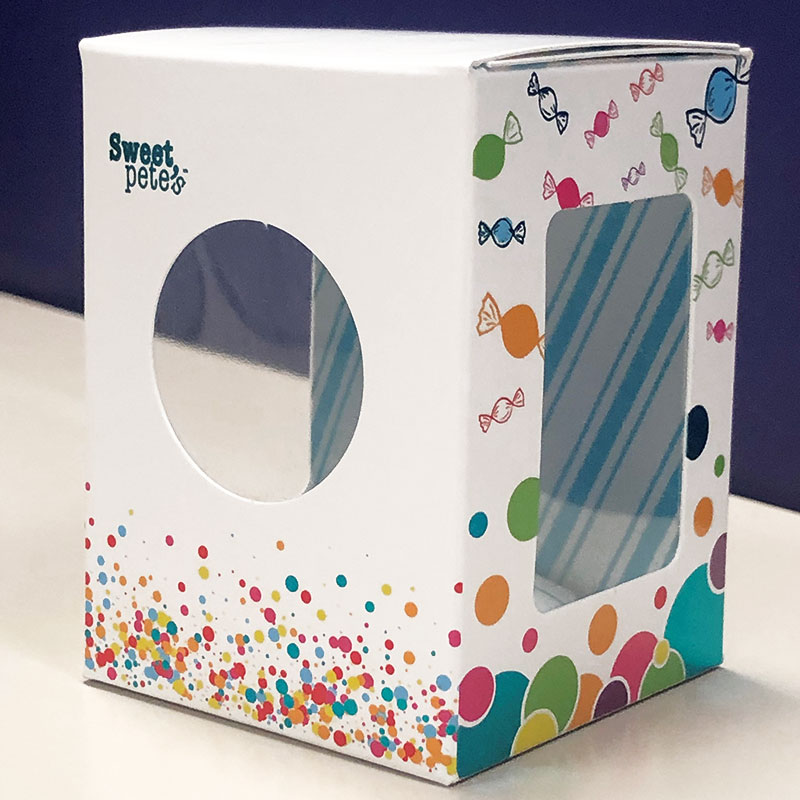 Recently, we partnered with the incredible team at Sweet Pete's, a candy confectionary company located in Jacksonville, FL. They had wonderful packaging, but it was plastic-based. After several collaborative meetings, we were able to replace their existing plastic container with a folded paper carton that keeps their product fresh while maintaining brand standards and meeting market objectives. The end result was an overwhelming success. This is why we all love working at SPC! 
"We are passionate about folded cartons made out of paper board, because paper is a renewable resource." Says Mark Mills, VP of Sales and Marketing. 
Contact us today on how we can partner with you on creating folded carton solutions!