Sustainability Success Stories
At SPC we are always working with our customers to find "green" solutions.
Joggy
Joggy Plant-based Energetics partnered with SPC to engineer an eco-friendly packaging solution—not just a typical SBS box—for their products. The SPC Team found alternative papers to meet Joggy's brand standards and align with their sustainability philosophy.
"Spectrum Packaging, our packaging partner, was extremely helpful when sourcing specific products that met our requirements. We wanted something that included both hemp fiber and post-consumer content and it was important that it be FSC® certified. They delivered the perfect solution!" —Joggy, behind the design on neenahpaper.com.
The end product was printed on Neenah's PC White Hemp Folding Board, made with 80% post-consumer waste, and containing hemp fibers. This new brand features a bold, eye-catching package that stands out. Joggy is a growing brand and has reordered more boxes since the initial manufacturing run. This package was featured in the Idea Shop by Neenah.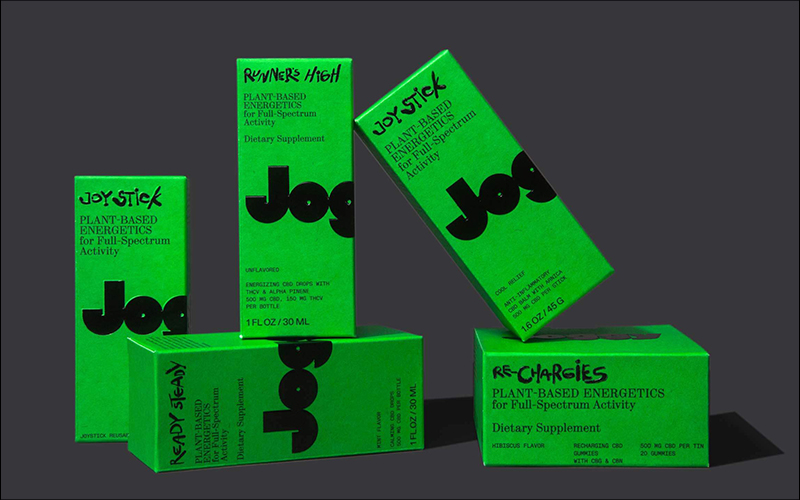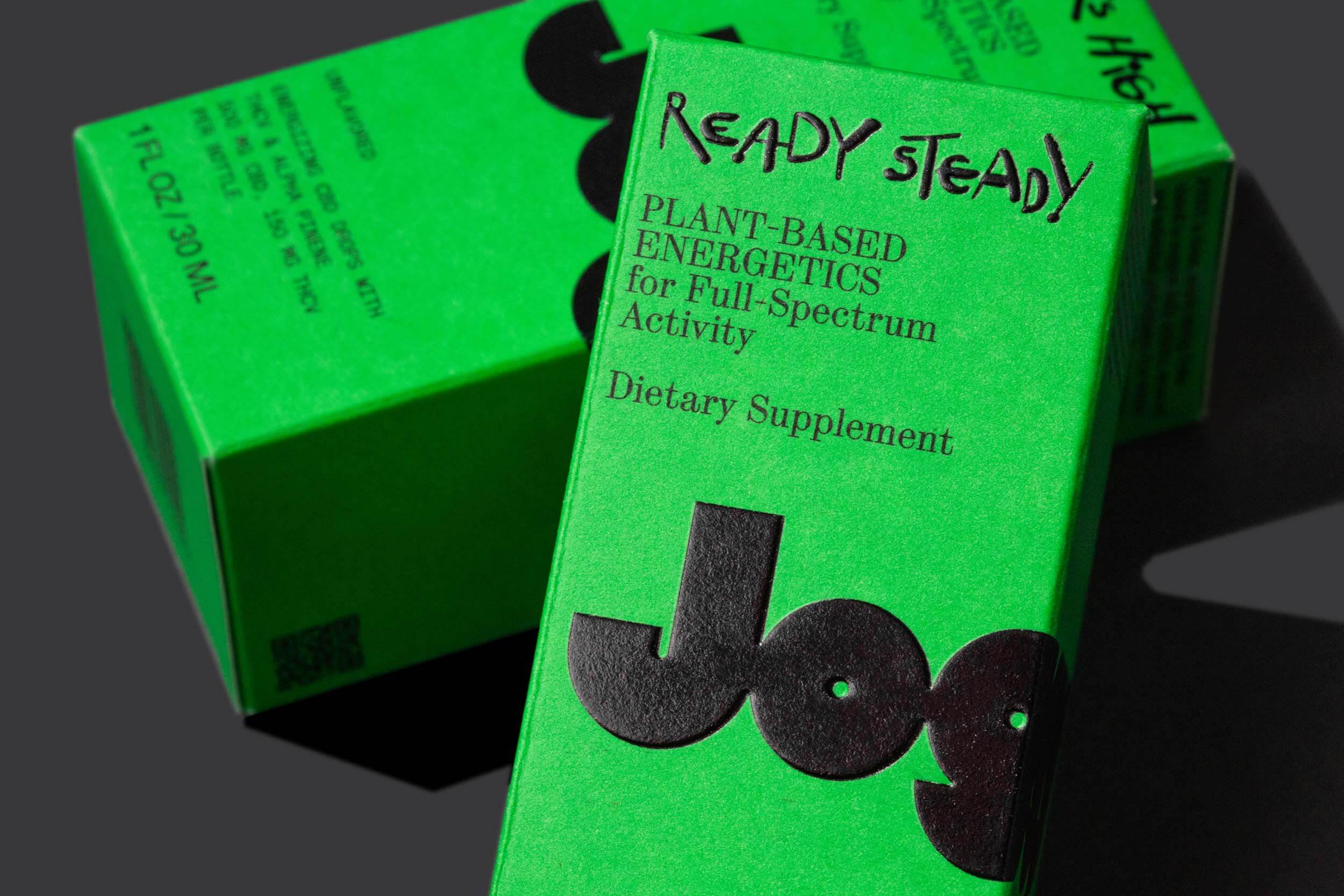 Sweet Pete's
We also partnered with the incredible team at Sweet Pete's, a candy confectionary company located in Jacksonville, FL. They had wonderful packaging, but it was plastic-based. After several collaborative meetings, we were able to replace their existing plastic container with a folded paper carton that keeps their product fresh while maintaining brand standards and meeting market objectives. The end result was an overwhelming success. This is why we all love working at SPC! 
"We are passionate about folded cartons made out of paper board, because paper is a renewable resource." Says Mark Mills, VP of Sales and Marketing.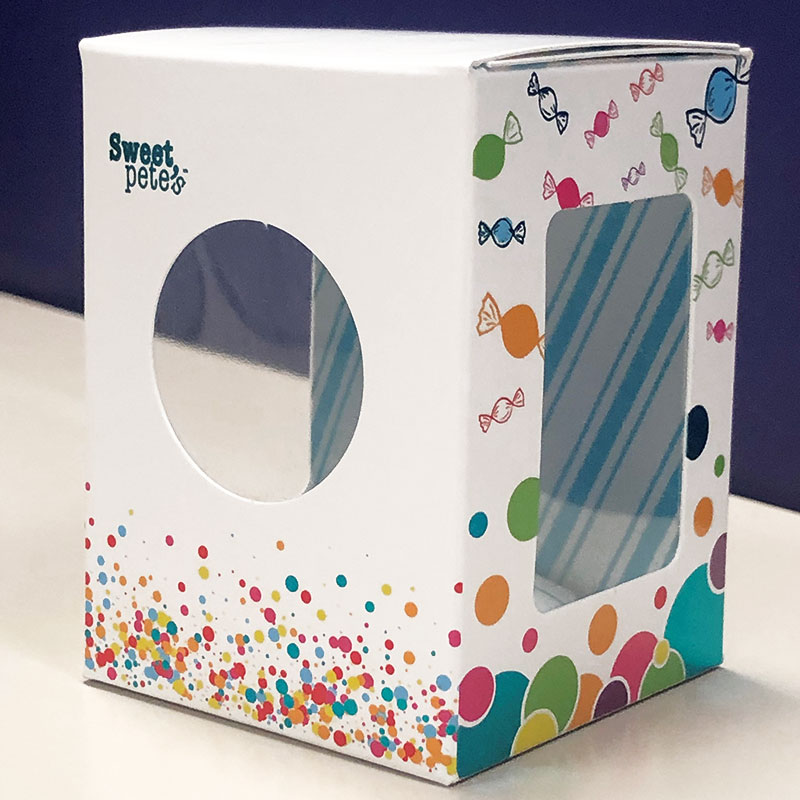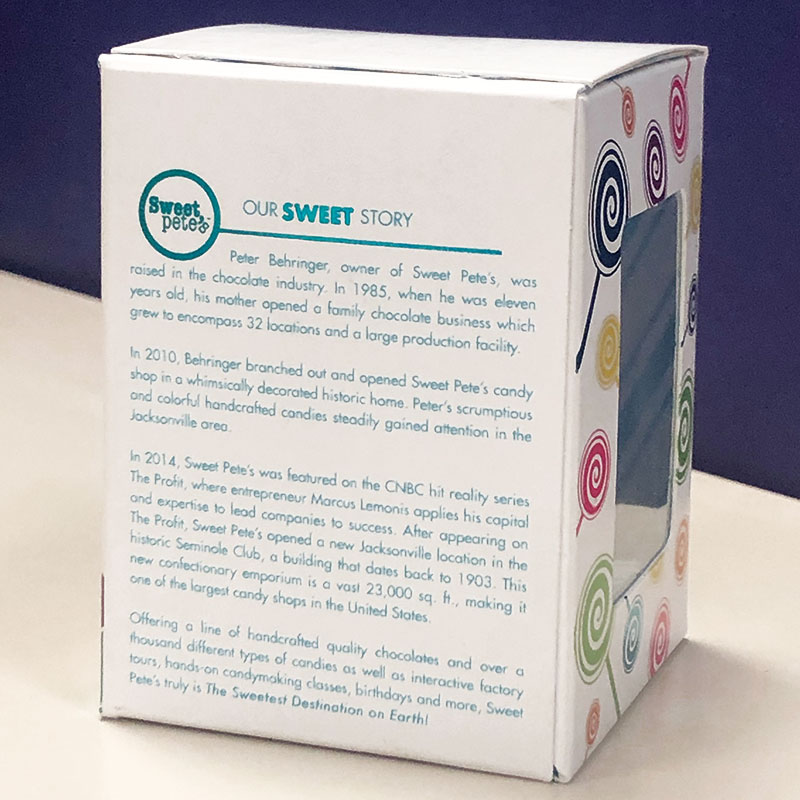 Contact us today on how we can partner with you on creating folded carton solutions!