Sep 07, 2021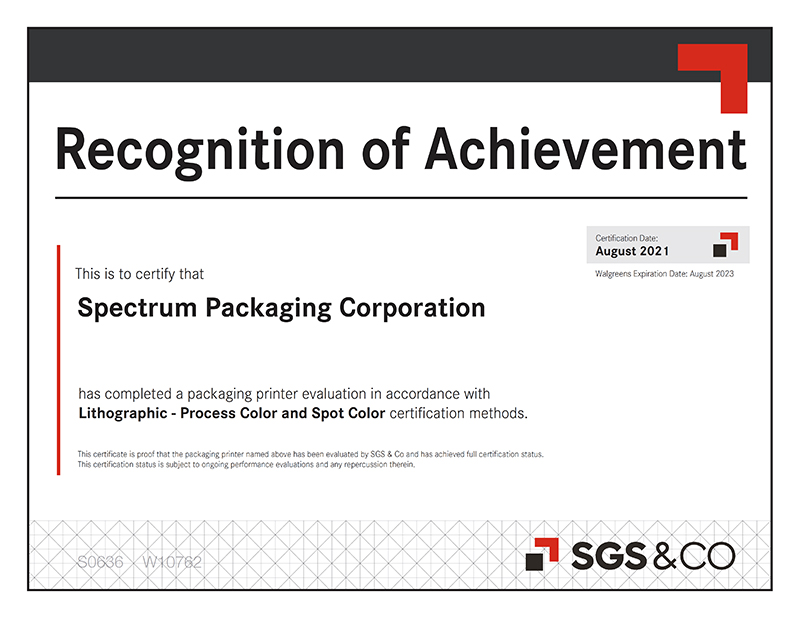 SPC is a certified supplier for Walgreens Packaging. Every two years we are recertified to maintain Walgreens Print Quality Brand Standards. SPC is proud to receive our recertification, again. The designation enables Walgreens' private label suppliers to use SPC for printed packaging of Walgreens private branded products.
Graphic Measures International (GMI) manages and administers the strict Print Quality Assurance process. This ensures consistency across all Walgreens packaging. SPC submits ink drawdowns before package production and press sheets during production for approval. In-store assessments are also performed quarterly. Products are pulled from store shelves to be evaluated for consistency to approved standards.
Go experience SPC's high-quality packaging on every corner today!